Preparing for "the best years of your life"
by Chelsey Celecia
You think of 'uni life' as being a new chapter, a fresh start, an escape from the reality of life in Gib. You envision nothing but positivity and 'good vibes' as you level up into the role of a university student. You'll be living abroad in a new place, with new people, and new possibilities and you'll be free and independent to make your own decisions.
You dream of finding your 'tribe' who you'll spend every minute of every day with and who you'll make the most amazing memories with. You can already feel the excitement of collecting these memories in little snapshots and sharing them on Instagram so everyone can see you 'living your best life'.  You'll experiment with your style and take up new interests, and you'll be studying the one subject that you're actually passionate about!
This is everything you could ever want for "the best years of your life!"
But let's be real…
The student life isn't all rainbows and sunshine. You're not going to like everyone you meet, you'll probably be broke most of the time and you definitely won't be spending every night dancing around to ABBA in a random kitchen at 3am.
Nights out come to an end, money gets spent and keeping up with uni work becomes more and more challenging.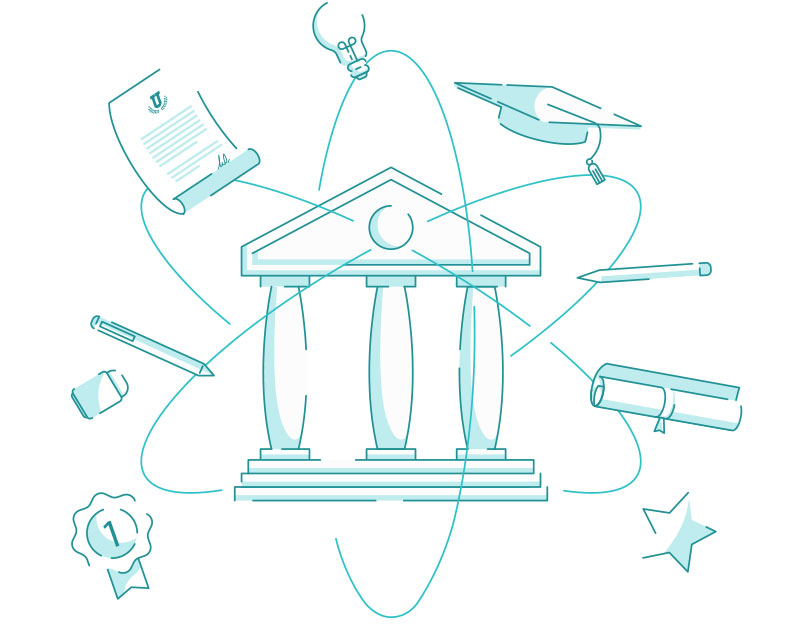 Now…
Before you begin to wonder if going to university is the right decision for you, there is SO MUCH to be excited about and studying abroad will no doubt, be an experience of a lifetime!
Our goal here is to paint a realistic picture of what your years at university could look like and how best to prepare yourself for life as a student.
So …
Even if your years as a student do not become "the best years of your life", they definitely will be filled with so many life lessons, self-growth and unforgettable memories. Going to university abroad is such a unique experience and we hope that these 7 ways to prepare yourself will support you throughout your journey.